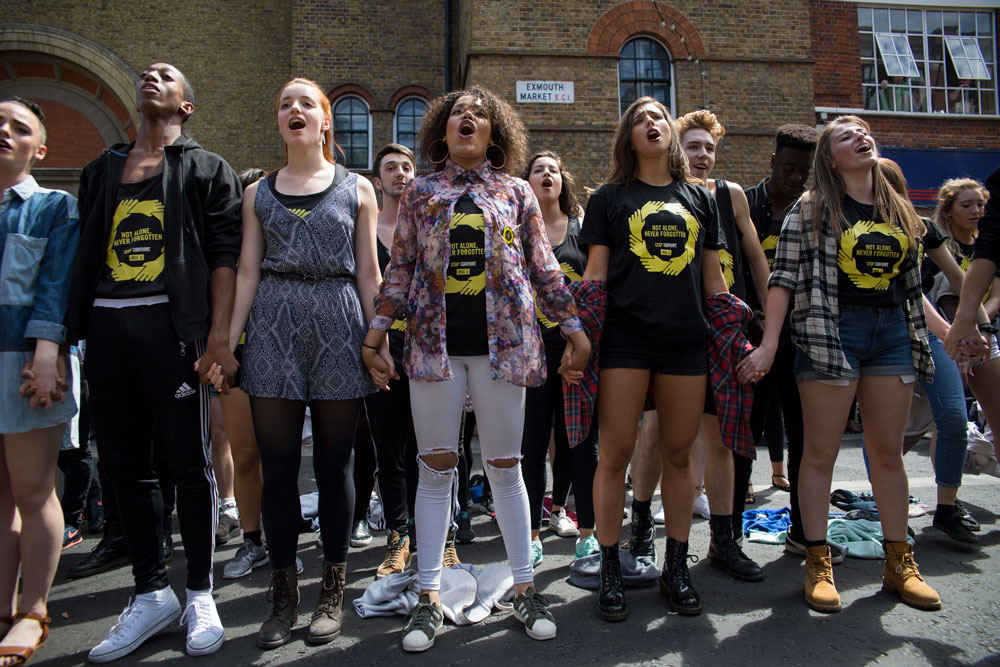 A climate of fear and hate is sweeping the United States. By stirring up society's worst instincts of prejudice and bigotry, some media and public figures are exploiting the public's genuine need for security in ways that could have disastrous consequences for human rights.
The evidence: a wave of anti-refugee legislation, harassment of American Muslims, and calls to respond to terrorism by committing torture and war crimes.
Don't let fear win. Take the action and tell them that the America you believe in leads with human rights.
Take Action Now
Fill in the blank – what does the America you believe in look like?
Examples: The America I Believe In… would lead with human rights, would welcome refugees, would never torture, etc.
Take a picture of yourself holding your poster and tag it on social media with #AmericaIBelieveIn and @Amnesty
Download The Sign (PDF)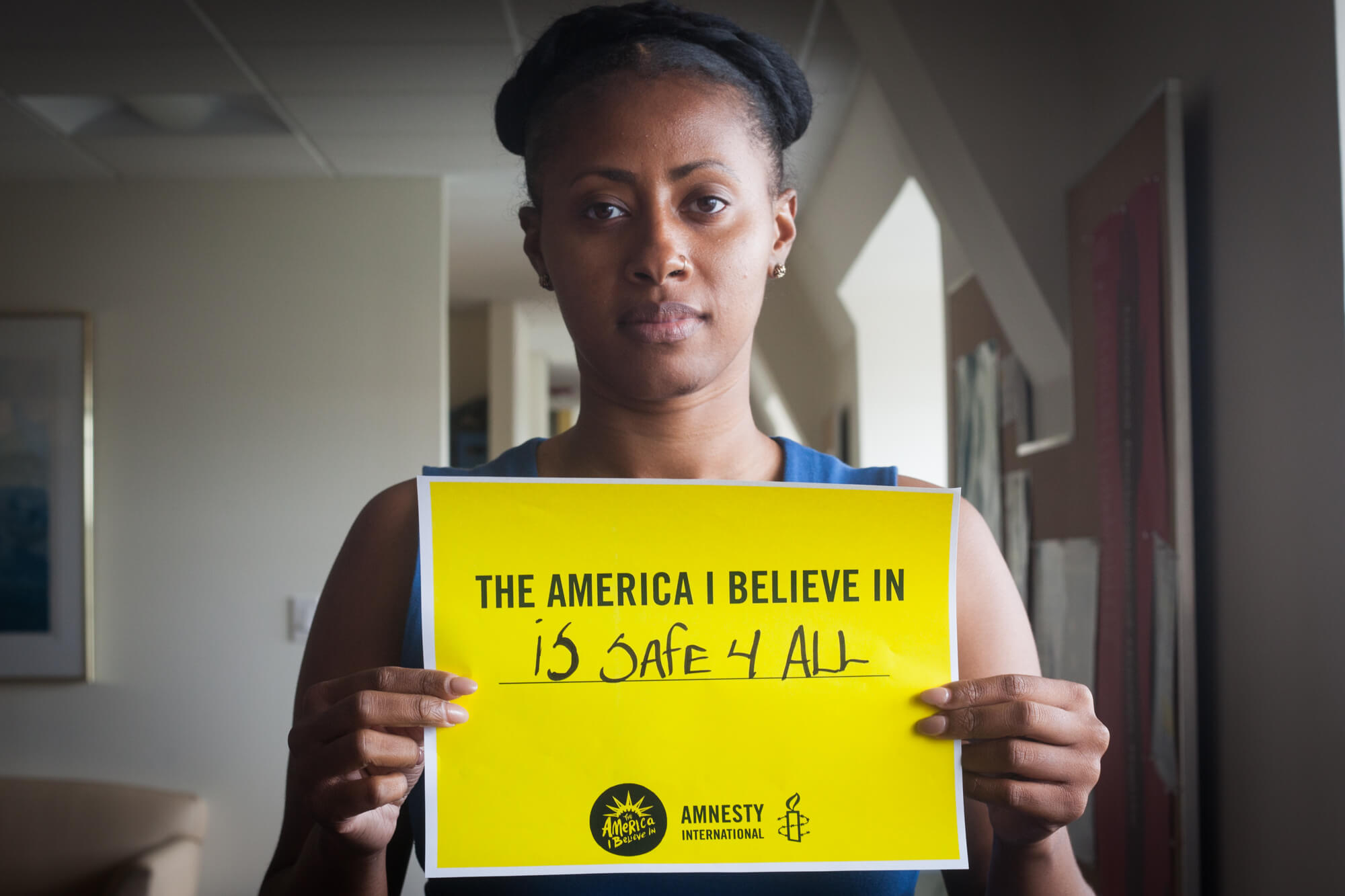 Step 3: Download The Toolkit
This collection of resources is intended to empower you to respond to the fear, hate, and bigotry you are witnessing in your community and across the country with a powerful alternative vision: The America you want to see, the America you believe in.
When comments are made in the media advocating for a return to torture, governors issue executive orders to block refugees, or businesses engage in anti-Muslim hate and discrimination, the actions in this toolkit can provide you with concrete ways to defend human rights.
Download The Toolkit (PDF)
BONUS: Impact Your Elected Officials
Public figures on a local, state, or national level have an important platform they can use to push back against hateful rhetoric and fear-mongering. Elected officials on a state, local, and national level should be responding to denounce human rights violations and war crimes, reject anti-Muslim hate, and welcome refugees.
Your mayor, city council, governor, state legislators, and Members of Congress should hear from you when anti-human rights rhetoric spreads in your community and across the country.
You can use the talking points and tips on pages 18 & 19 in the Toolkit to urge those who are elected to represent you to speak out against refugee bashing, anti-Muslim hate, and war crimes.
Download The Toolkit (PDF)