Many people in the U.S. are spreading a myth that Muslim refugees should be feared and rejected. Don't buy into the fear-mongering. Here are the facts.
We are in the midst of the largest refugee crisis since World War II, with more than 21.3 million refugees worldwide; 51% of all refugees are children, and currently 86% of all refugees are hosted by developing countries.  Hundreds of thousands of refugees are fleeing violence and persecution, yet public figures often scapegoat refugees and asylum seekers – particularly Muslim refugees – by responding with hate and fear instead of facts and human rights.
Instead of welcoming refugees, 30 governors have publicly spoken out against refugee resettlement; 18 states have pushed legislation or executive orders to officially bar refugees; and 31 bills have been introduced in this Congress that seek to restrict the rights and/or resettlement of refugees in general or Muslim refugees in particular.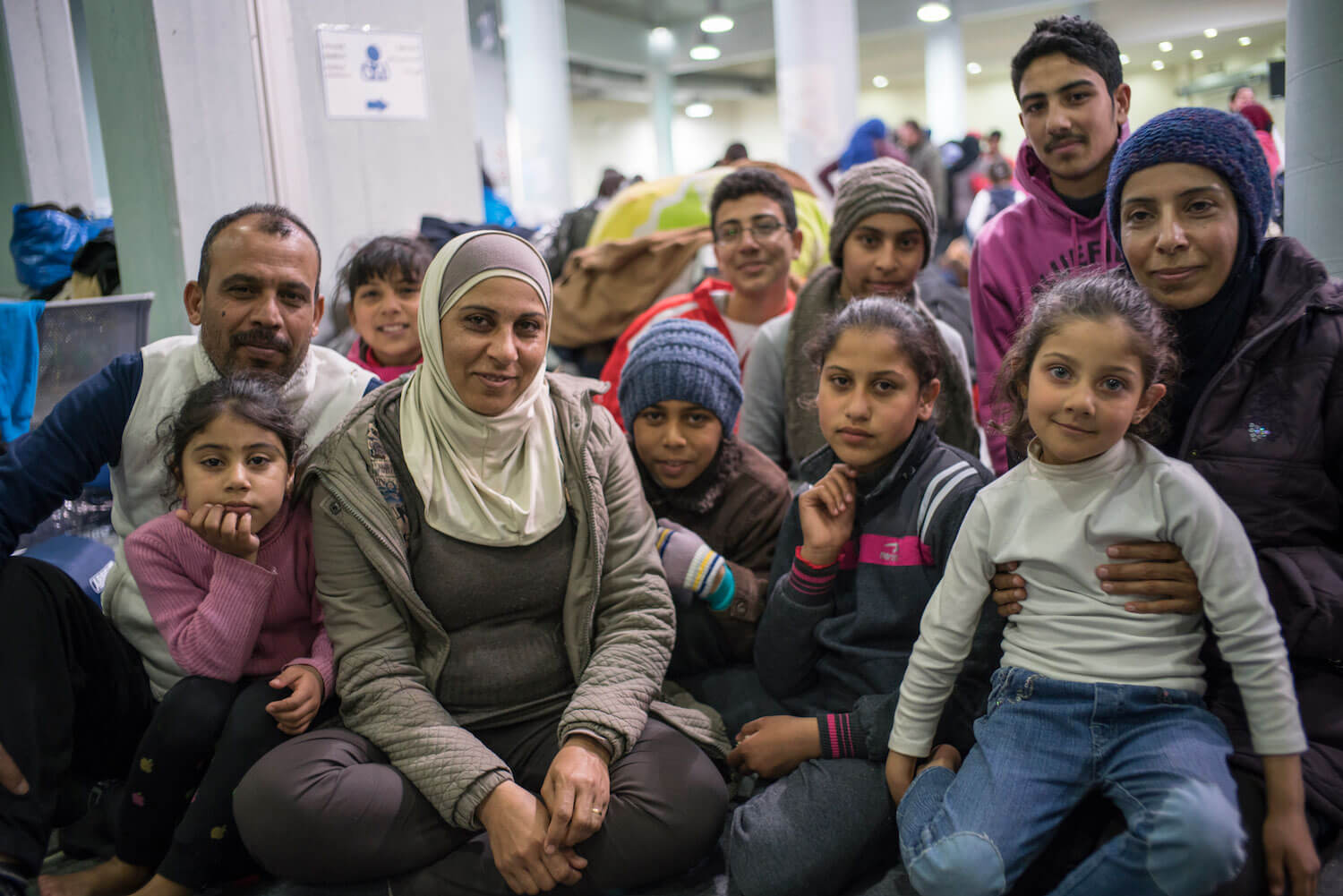 Here are key facts for you to know when encountering someone advocating for refugee restrictions or espousing anti-refugee rhetoric:
The Universal Declaration of Human Rights (UDHR), adopted in 1948, states that everyone has the right to seek and to enjoy in other countries asylum from persecution.
Refugees leave their homes because they have no other choice, and many are fleeing war and terror, including 4.7 million refugees who have fled the conflict in Syria, and 3 million refugees who have fled conflict in sub-Saharan Africa.
Many refugees are fleeing attacks from armed groups, violence, and terrorism. Those fleeing Syria, for example, are fleeing the Assad regime, the armed group calling itself Islamic State, and other armed groups.
Only a small number of the total 19.5+ million refugees are designated for resettlement. The UNHCR (UN High Commissioner for Refugees) has designated 1.15 million of the most vulnerable refugees as in need of immediate resettlement; these include: torture survivors, people with serious medical conditions and disabilities, unaccompanied children and children at risk, people persecuted for the sexuality or gender, and women at risk.
Refugees face incredible hardship. For example, more than 80% of Syrian refugees in Jordan live below the local poverty line. Currently, 86% of all refugees are hosted by developing countries.
The vetting process in the United States for refugees is already lengthy, extremely detailed, and very safe, and it takes roughly two years. Refugees are extremely well-vetted as part of the U.S. process of resettlement, and they will not be admitted until all security screenings have been successfully completed.
While the United States has committed to taking in more refugees, the United States can and must do more and further increase the number of refugees it accepts annually and increase support for refugee efforts globally.
According to the Migration Policy Institute, of the 784,000 refugees resettled in the United States in the 14 years following the 9/11 attacks, three resettled refugees have been arrested for planning terrorist activities; two of these were not planning an attack in the United States.
For more information about countering fear-mongering and anti-refugee rhetoric, visit www.amnestyusa.org/refugee or contact Tarah Demant [email protected]